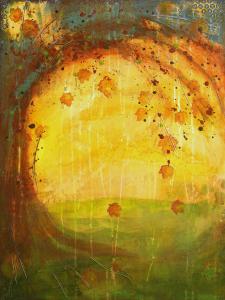 I've just created my artist webpage in order to get my artwork seen. I cannot tell you what an incredible journey this has been! Giddy, it just makes me giddy! I have such a passion for painting and photography that it's hard to go about my day doing the things I need to do in order to keep my life moving forward. The only thing I want to truly do is be up in my room painting, painting, painting. Many artists know exactly what I'm talking about.

In this journey, I've recently posted my pieces on Fine Art America and cannot be more excited about it. Just to share my art work and put it 'out there' is such a thrill. It's my next step in this entire beautiful path I'm on.

Along with that, I'd like to direct you to more acrylic abstracts. Please feel free to click on the link below and it'll take you right to more unique and inspiring pieces, many not my own. Hey, I believe in empowering others and sharing their work, too. So, please, if you find a moment, click and see what images speak to you, as well.

abstract acrylic prints for sale

Happy viewing all and I'll chat with you soon.